Since 1994
Est. 1994, we are proud to say we have supported skateboarding from the inception. Skateboarding has and always will be a part of our DNA. Join us in an exciting new chapter of Globe Skateboarding.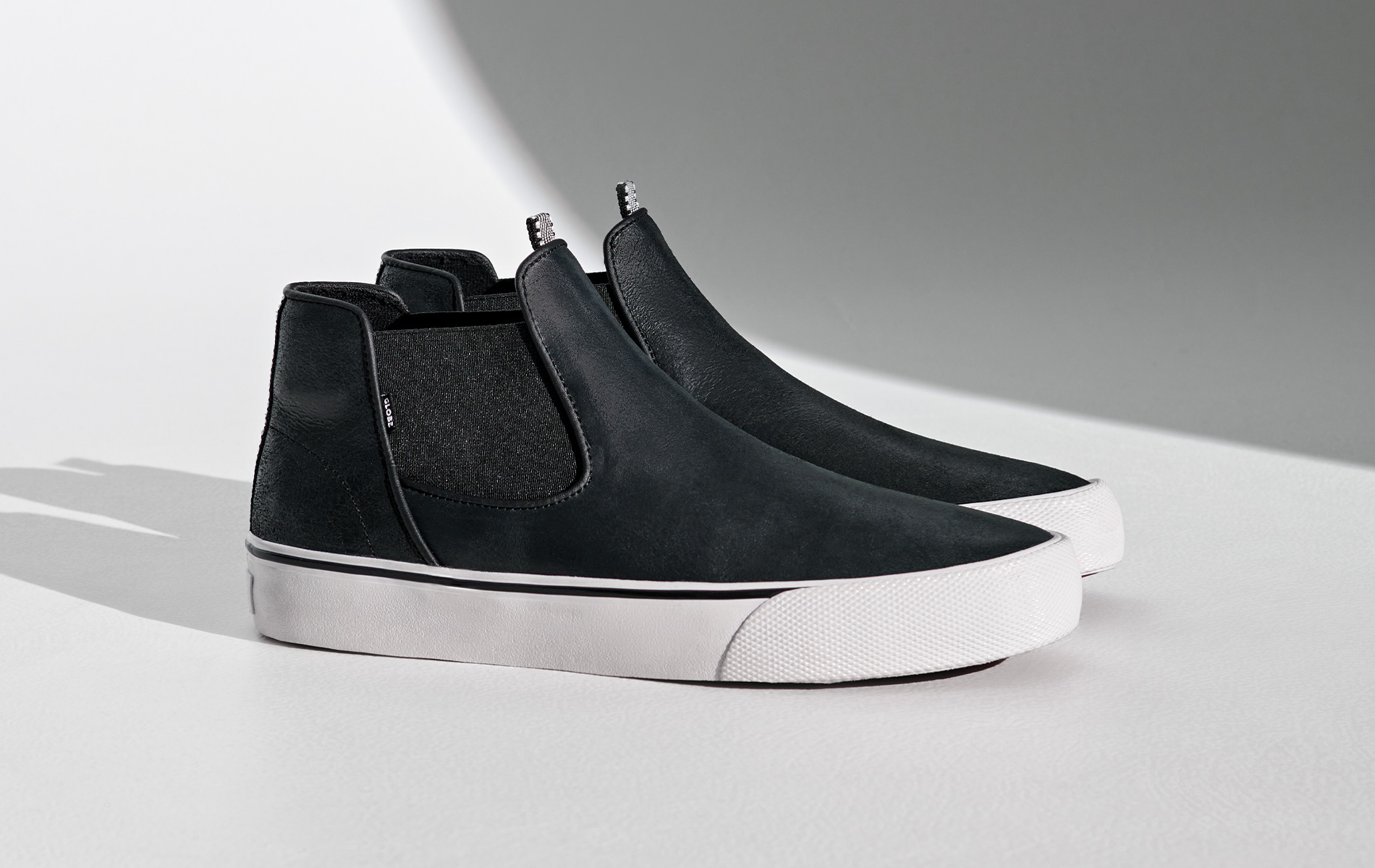 AUSTYN GILLETTE | THE DOVER
When Austyn joined the team, we immediately started working on a colorway for him to skate in. Austyn was drawn to the Dover because of its simplicity, durability and overall comfort. After adjusting the shoe to have a lower profile, internal padding for protection and additional holes for breathabilty, we can proudly say we have rebuilt a classic silhouette to be a highly functional skate shoe.
Sustainability
Our revamped sustainable Low Velocity clothing program has inspired us to continue to bring more sustainably sourced materials to our footwear line, while still ensuring that durability and skate function are driving our design process. Some of the sustainable materials include:

Organic Cotton
Cotton grown with organic agricultural methods uses fewer pesticides than conventional cotton and therefore reduces exposure to toxic chemicals that can end up in the ground, air, water and our food chain. We continue to use organic cotton throughout the range.

Wolverine Leathers®
Wolverine Leathers® Long Lasting Nubuck is the most durable 'eco-leather' available. Shoes that are durable last longer and help to reduce landfill.

National Forest Foundation
Through our partnership with the National Forest Foundation (NFF) and our ReGrowth program we plant at least 3x the amount of trees we harvest annually in the making of our skateboards. We continue to grow our donations and fuel our effort in footwear.